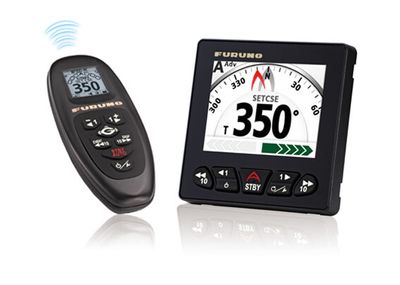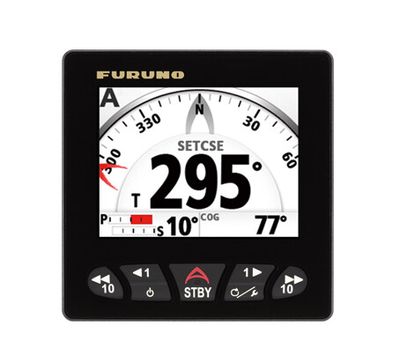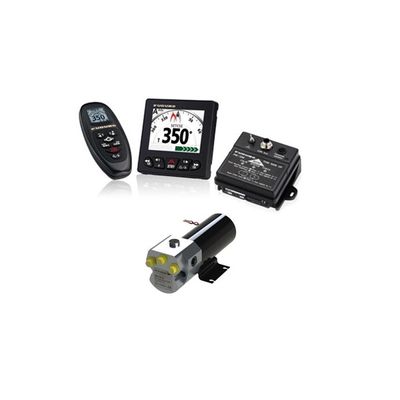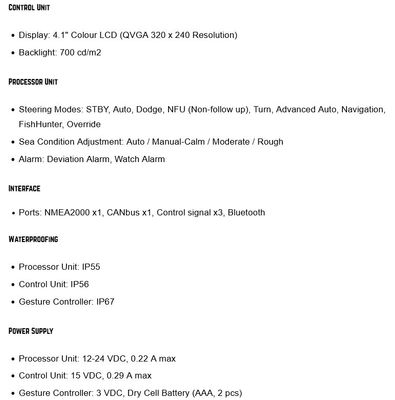 Furuno Navpilot 300 Autopilot Kit with Gesture Controller
Furuno
$5,695.00
Package:
NAVPILOT300-OB-KIT
The coolest way to steer your boat!
It features a single-DIN, 4.1-inch, 10.41 centimeter colour LCD and a Gesture Controller that allows you to point and shoot in any direction, controlling your vessel's steering from anywhere onboard within 10 meters of the helm. Simply push the button the Gesture Controller, point to the desired heading, then release the button to let the autopilot redirect the boat. Image true point-and-click steering from anywhere on the boat. When paired with select MY23 Suzuki outboard motors, the NavPilot 3000 also includes unique features like Speed Control, Route Smoothing and Point Lock to maintain a fixed position by controlling the rudder and throttle, countering the effects of wind and current.
With the NAVpilot 300's unique Gesture Controller, Fantum Feedback steering and self-learning software, you will enjoy a whole new level of navigation with ease and peace of mind!
Includes:
Navpilot300 & Remote Gesture Controller
Hydraulic Pump 0.6ltr, 12VDC
PG700 Heading sensor, N2k Tee & 2m Cable
Kit excludes rudder reference and hydraulic fittings.
Refer to Brochure, Operators Manual and Installation Manual
SKU: NAVPILOT 300-OB-KIT