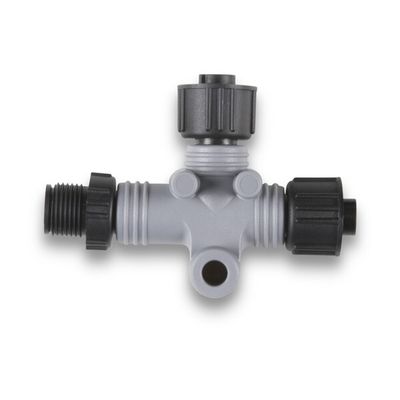 Garmin NMEA 2000 T
Garmin
$49.00
Garmin NMEA 2000 T, used for constructing a NMEA2000 network around you boat. Plug and play with other NMEA 2000 T's, Cables or sensors.
OUR THOUGHTS...

These T connectors will plug into nearly any NMEA2000 network, which will work fine, but when plugged into some other brands, such as Simrad and Lowrance, the T will sit at a different angle to the others. Call us for more information.

The Garmin NMEA 2000 T is a good unit, reasonably priced and reasonable quality. For the best, go with the Maretron T. This has metal threads and a sturdier body.
SKU: NMEA2000T