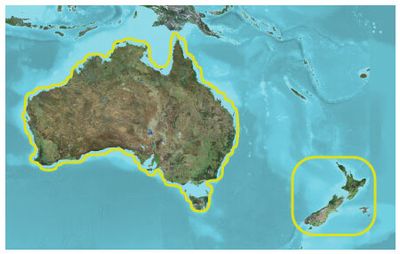 Garmin TOPO Australia & New Zealand
Garmin
$229.00
Provides topographic terrain contours at 20 m (65 ft) intervals, approximating 1:100K maps, and summit points for detailed lay of the land.
Contains tracks, 4WD destinations and hydrographic features, including lake/river shorelines and perennial and seasonal streams.
Features searchable points of interests in urban, rural and outback areas, including lodging, restaurants, camping locations, homesteads, caravan parks, shopping and more.
Includes routable road content, by NAVTEQ, to give you turn-by-turn directions to your destination. Additional content provided by HEMA and LINZ.
Provides elevation profile on compatible devices so you can estimate terrain difficulty.
Displays national, state and local parks, forests and reserve areas.
SKU: TOPO NZ SD