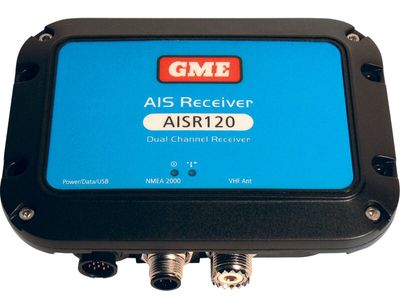 GME AISR120
GME
$460.00
One of the most important safety features and fastest growth areas in marine Navigation. - Automatic Identification System - This collision avoidance technology is particularly valuable to boaters who regularly travel or fish in busy waterways or near major shipping routes.
An AIS has become a must for boaters that want to keep an eye on those ferries, ships etc that may not see you till its too late. If you require an AIS receiver only, GME offers the dual channel AISR120, ideally suited for installation on leisure boats where collision avoidance is the primary concern.
The AISR120 can be interfaced to a PC, notebook, or chartplotter for greater situational awareness. The AISR120 will receive static and dynamic information from both AIS class A and B equipped vessels, aids to navigation and base stations that are within VHF range. The AISR120 can use either a dedicated AIS antenna, or share the vessel's existing VHF with a splitter.
SKU: AISR120 RECEIVER