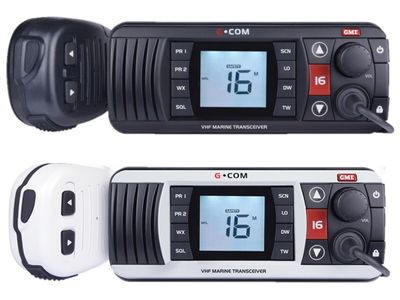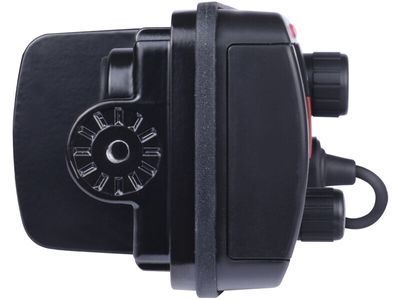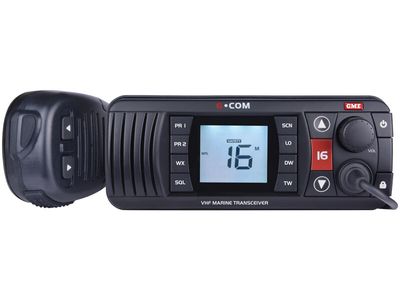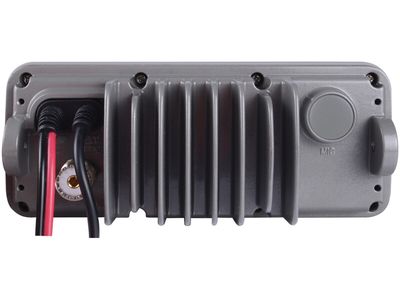 GME GX700 Marine Radio (WHITE or BLACK)
GME
$310.00
The GME GX700 is a compact VHF with innovative installation options. Waterproof to IPX7, the GX700 is the ideal communication tool for your boat, whether you have a dinghy, smaller sail boat, or heading offshore.
The compact design of the GX700 makes installation simple and enables locations where space is limited. The innovative rear microphone input socket enables the user to run a 5m or 8m extension cable (optional accessory) from the rear input to another location on the boat, where a waterproof flush mount socket can be installed. A MC616 speaker mic can now be used at this location. This can be used to remove obstruction caused by the mic cable hanging in the skipper's field of view, ideal for above windscreen installations in hard-top vessels.
Crystal clear audio is delivered via the GX700's dual speaker system, and can be further enhanced by the addition of a GME extension speaker. The GX700's LCD display features large, easy to read numbers and adjustable brightness. The screen can be read from virtually any angle, day or night.
Two programmable priority channels, Dual Watch and Triple Watch provide easy access to regularly used channels. Channel scanning is programmable, making it easy to monitor important communications. The GX700 works with International, USA and Canadian channels, making it suitable for use anywhere in the world.
Key Features
25/1 Watt Switchable Power
Waterproof Speaker Mic
Compact Design
IPX7 Ingress Protection
Dual & Triple Watch with Programmable Priority Channel
Two Working Channel Memories
Rear Microphone Input Socket
OUR THOUGHTS...
GME have always done very simple, reliable products without unnecessary bells and whistles. This VHF is an extension of this, but adds some practical bits, which is really nice.
The extras above the GX600 which it replaces - remotely mountable fist mic - you can now put a microphone either elsewhere on the boat (like in the cockpit, or saloon if a flybridge vessel) or mount the VHF above the windscreen and the microphone at the dash. The fist mic also now has a speaker in it, so you can put it closer to your ear if you are in a loud environment.
In the box -
VHF Marine Radio (GX700W)
Waterproof Microphone (MC6162)
Flush Mounting Bracket (MK008W)
Ground Independent VHF Antenna (AE30)
Mounting Hardware
Refer to Instruction Manual
SKU: GX700B