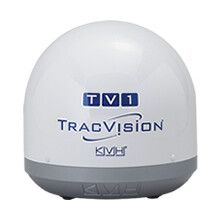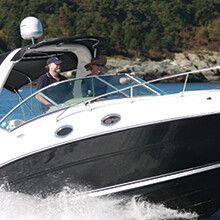 KVH TracVision TV1
KVH
Contact us for pricing
Ideal smaller TV dome for smaller boats. Don't miss out on sports programs or at least keep the other half and the children happy while you fish.
KVH and Intellian are the two quality brands which we recommend - In this case the KVH TV1 is the same size as the Intellian i2, but has extra features:
The KVH has a WIFI enabled Below Decks Unit, so you can monitor what the dish is doing much easier through the mobile app.
The KVH is NMEA2000 compatible, making it plug and play to add any heading and GPS sensors.
With its 32 cm (12.5-inch) antenna, the TracVision TV1 marine satellite television system is ideal for smaller boats and coastal cruising or use on inland waterways. An easy-to-use installation wizard and single-cable design make this antenna perfect for fast installations or retrofits.
TracVision TV1's sleek, IP-enabled TV-Hub is the belowdecks powerhouse that makes this advanced system simple to use. The TV-Hub enables a friendly user interface that you can access from any mobile device or laptop, providing system information at your fingertips. Bring the DVB-S2 compatible TracVision TV1 onboard today and start enjoying favourite programmes.
Requires TV with built in decoder or separate decoder box.
SKU: 610650