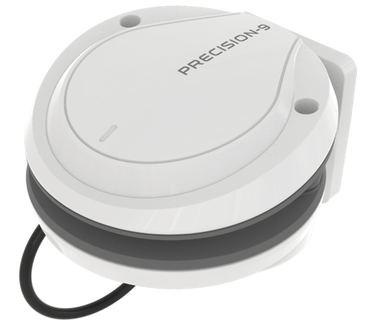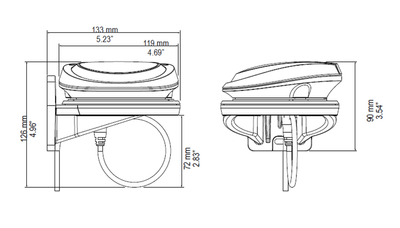 Precision-9 Compass
Simrad
$1,099.00
OUR THOUGHTS...
These are great for supplying your Lowrance/Simrad Autopilot or Radar with the required data such as Heading, Rate of Turn and Pitch/Roll via NMEA 2000.
Precision-9 Compass
Solid-state compass with heading, rate of turn, pitch and roll output over NMEA 2000.
The Precision-9 Compass supplies accurate heading and rate-of-turn information to Lowrance autopilot, radar and navigation systems over an NMEA 2000 connection giving you the data you need to get the most out of your gear. With an internal array of solid-state sensors constantly measuring motion and orientation on nine axes, the Precision-9 provides pitch/roll data to compatible NMEA2000 equipment. An easily adjustable mounting bracket and single-cable connection allows simple installation on board any vessel, including mast mounting and is suitable for steel hulls.
Power Supply (Supply Voltage) - 12V DC via NMEA 2000
Product Width [mm] - 119
Product Depth [mm] - 119
Product Weight - 0.4 kg / 0.9 lb
SKU: NO SKU CODE