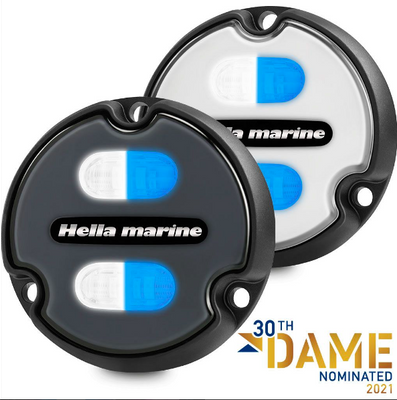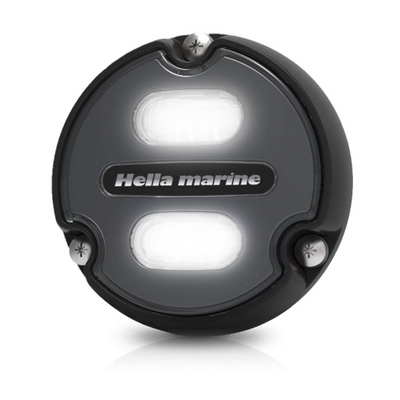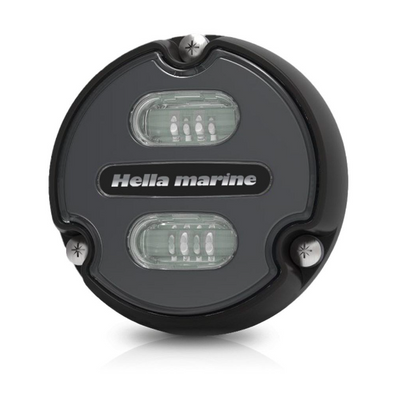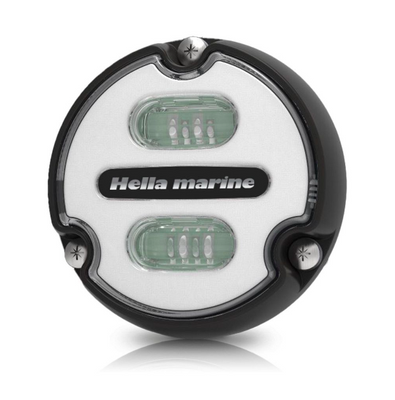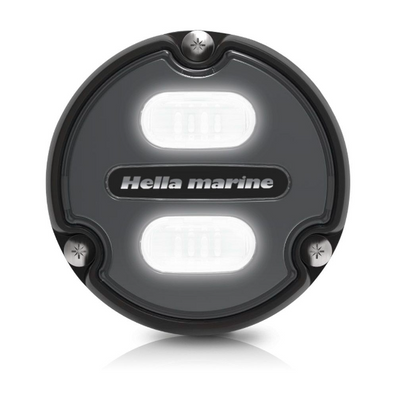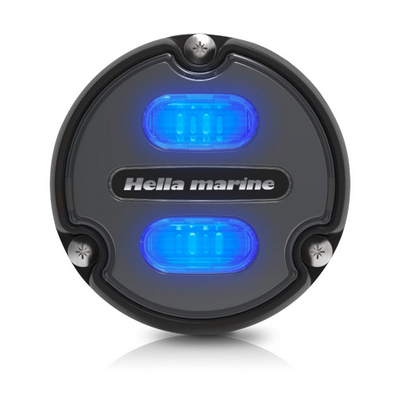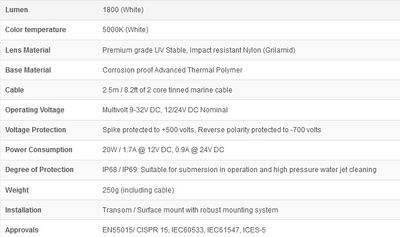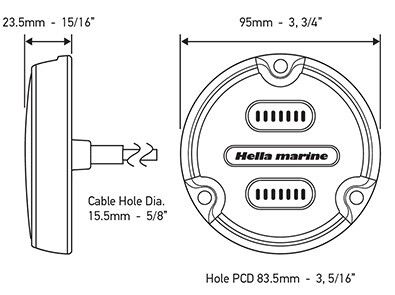 Apelo A1 White/Blue Underwater Light (CHARCOAL or WHITE LENS)
Hella
$299.00
Turn up the party, select the mood, switch on the fish magnets.
Apelo underwater lighting brilliance lets you do it all.
Incorporating Optical Intelligence and advanced materials for superior lighting brilliance, Apelo A1 delivers up to 1800 lumen of impressive white/blue light for amazing illumination experiences.
Apelo's Optical Intelligence focuses light patterns efficiently below the waterline. A narrow vertical but wide horizontal angle means higher brightness when viewing from above. A high-strength, UV-resistant Grilamid lens delivers exceptional transparency and durability.
Apelo underwater lights are designed and manufactured in New Zealand and comply with International Standards, with an impressive level of robustness, fit and finish.
Apelo A1 is a surface mount design featuring an ultra-durable, corrosion resistant thermal polymer housing compatible with any hull material.
Advanced electronics ensure reliable illumination and lamp protection even under severe voltage fluctuations and low battery voltages. Apelo lamps are engineered to suppress potential interference with radios, chart plotters and other devices onboard, and are supported with a 5 year warranty.
SKU: HELLA APELO A1 BLUE WHITE