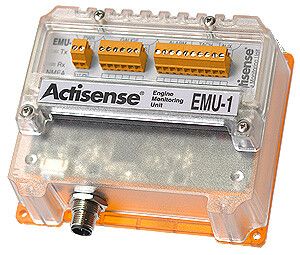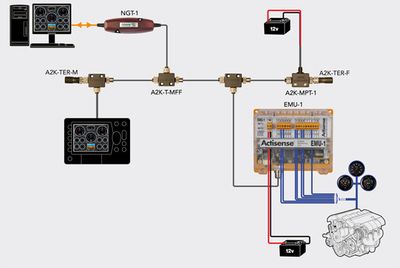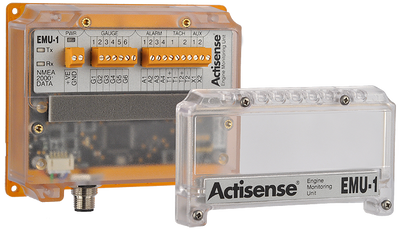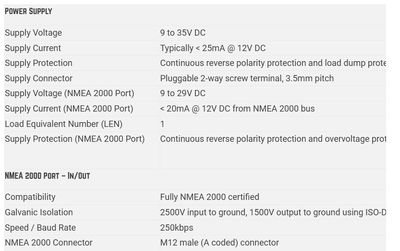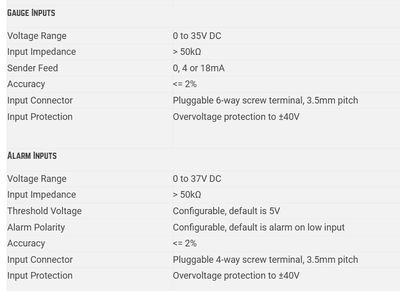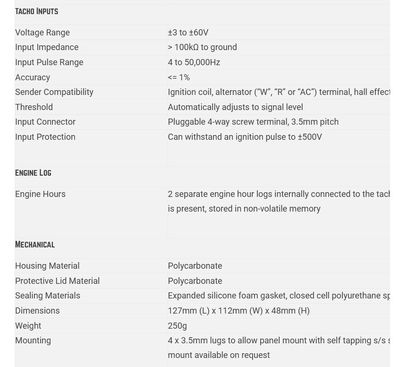 Actisense EMU-1 Analog Engine to NMEA 2000
Actisense
$999.00
If you've got an older engine and your gauges are starting to fail, or if you're thinking of adding a second station on your boat, this little box will be brilliant for you. It adapts analog information which simple gauges read and converts them to NMEA2000, which then be read by chart-plotters or NMEA2000 instruments.
As with all our products, if you are unsure if this product will work for you, give us a call!
The Actisense EMU-1 converts data from analogue engine senders into NMEA 2000 data packets. NMEA 2000 display devicesor chartplotters can then monitor the engine status.
The EMU-1 uses a PC based configuration tool that allows the EMU-1 to be changed to best suit the engine it is working with, making it a comprehensive solution for many engine makes and models.
Designed to simplify the conversion of analogue engine parameters (Temperature, pressure and RPM) into NMEA 2000 engine PGNs, the EMU-1 simplifies and reduces the number of wires required at each engine. Additionally, the EMU-1 also supports the conversion of analogue transmission parameters to the associated NMEA 2000 PGN's.
The EMU-1 can monitor two engines if each engine has three (or less) gauges that require conversion. Where dual engines have more than three gauges each to monitor, multiple EMU-1 units are required.
Alternatively, the EMU-1 can be used to monitor fluid levels in up to six tanks at any one time. The PC software allows each tank to be configured to identify which tank the data is coming from.
The customised case ensures that the electronics are sealed while allowing quick access to the electrical connections.
You will require an Actisense NGT-1 to configure this module.
Refer to Data Sheet
SKU: 610643