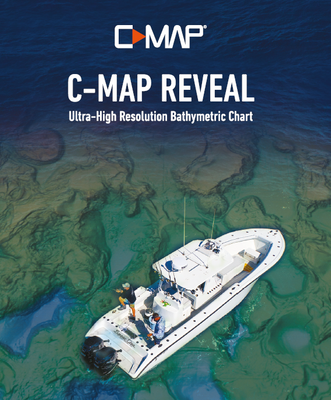 C-Map Reveal Charts NZ
Simrad
$369.00
C-Map Reveal NZ, Chatham Island, Kermadec
Works with compatible Simrad, Lowrance and B&G Chartplotters
Enter a new world of mapping with C-MAP Reveal. View the sea floor in a new light and clearly identify sea floor structure, along with reefs and ledges to find the best fishing and diving spots. C-MAP Reveal will take your charts to the next ultra-high resolution level.
These world-class vector charts include all navigation information, ranging from depth areas and contours, spot soundings, navigation aids, moons, tides, currents, marine parks and more.
Attractive three-dimensional views of land elevation and bottom contours bring to life the world around your boat. Visualise underwater pinnacles and topographical landmarks easier than ever.
With custom depth shading, you can configure color palettes to highlight custom-depth ranges. If you've found fish in a certain depth, you can easily identify other similar areas on your chart by highlighting the depth range.
Unlock previously hidden secrets of your favourite water body. Turning Genesis layer on with your C-MAP Wide or Local chart reveals contour detail as accurate as 1 foot intervals. See humps, ditches and drop offs that went unnoticed before, helping you identify new fish-holding structure to investigate.
SKU: CMAP REVEAL