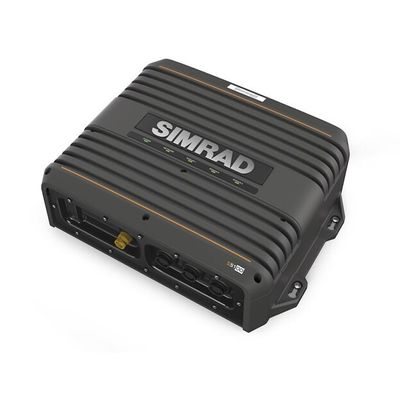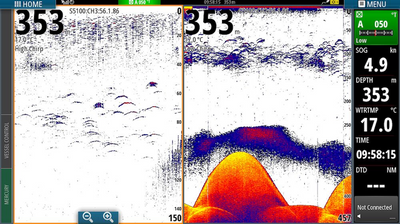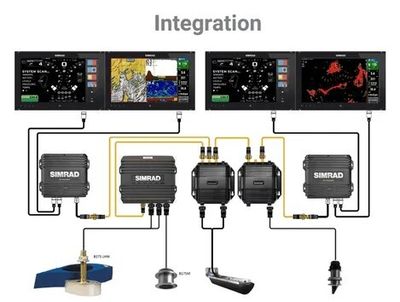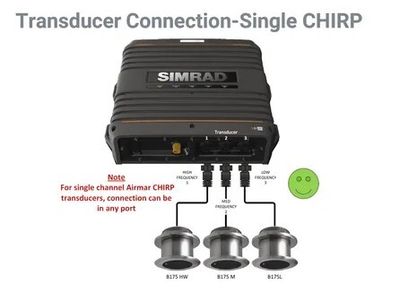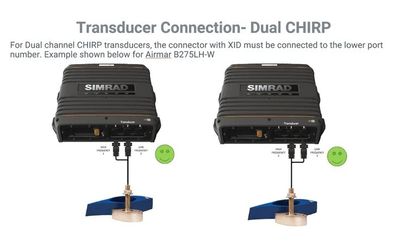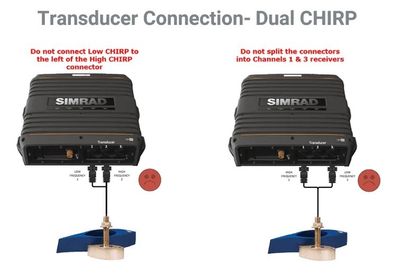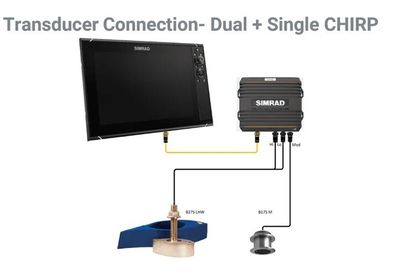 S5100 Sounder with CHIRP
Simrad
$2,539.00
Up to Three Transducers for Ultimate Visibility
The S5100 is our first sounder module to feature three fully independent sonar channels, delivering true simultaneous coverage of up to three different depth ranges with uncompromising performance at every range. Connect three single-channel transducers, or pair one dual-channel and one single-channel, to create the perfect sonar coverage for the areas you fish and the species you target. Because all three sonar channels are completely independent, different frequency ranges can be viewed simultaneously a split-screen layout on a single display.
Sharper Target Resolution, Wider Coverage
CHIRP technology uses frequency-swept pulses to provide improved target resolution and noise rejection compared to traditional single-frequency sonar. With the S5100's advanced CHIRP technology, you'll see clear to the bottom with no mid-water noise or clutter. The S5100 is also compatible with Airmar's wide‐angle CHIRP transducers; these deliver enhanced coverage of the upper water column, and are a perfect fit for targeting pelagic species. Wide-angle transducers are also useful in shallow water, where traditional narrow beam angles can provide limited bottom coverage. A wider coverage area not only speeds your search, but means individual fish targets are easier to see.
Display Compatibility
The S5100 can be used to add sonar capabilities to a modular Simrad display system, or to provide additional sonar capabilities on multifunction displays or fish finders with built-in sounder technology. High-speed Ethernet connectivity enables easy installation almost anywhere on board, on vessels of any size.
SKU: S5100