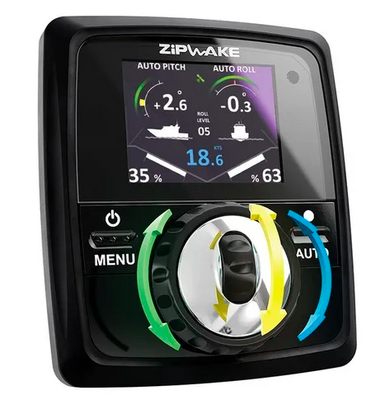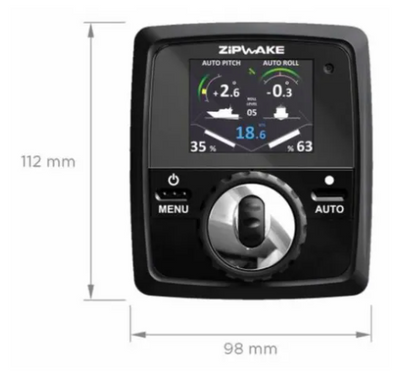 Zipwake Control Panel
Zipwake
$1,834.99
Zipwake's Control Panel is user-friendly and intuitive to allow the driver to focus on the right thing - enjoying the boat ride!
With two unique control wheels provide easy, quick and intuitive manual control of running trim, heel or heading. However, the system normally operates in automatic control mode, which is enabled by a single press on the AUTO button. In this mode, the built-in high-frequency GPS, 3D gyro sensors and robust motion controller automatically ensure dynamic elimination of uncomfortable and dangerous boat pitch and roll.
The system provides continuous feedback of boat speed, pitch and roll angle, as well as the interceptors´ positions, on a 2.4" sunlight-readable color display.
The panel's waterproof design withstands harsh marine conditions in open boats or on a flybridge. The sockets for connecting peripherals are located on the rear side of the panel.
In addition to connectors for the system's distribution unit and multiple control panels, external GPS and NMEA2000 equipment can be connected. The system can also be connected to the ignition key for automatic system power-on. A waterproof cap conceals the USB interface that allows for future software upgrades and ensures that the Zipwake dynamic trim control system is future-proof.
SKU: ZIPWAKE CONTROL PANEL