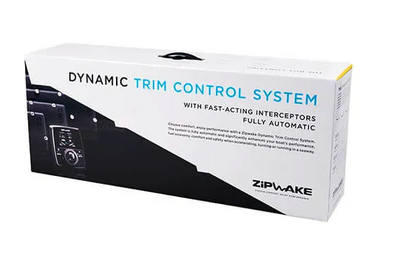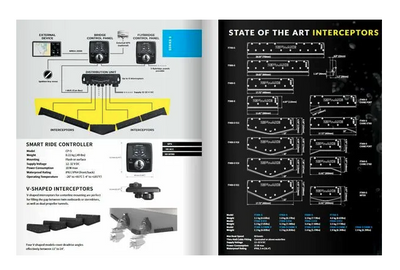 Zipwake 300 Chine Kit
Zipwake
$4,807.89
Description
Offered by Seatech Marine Products, Zipwake is an economical Dynamic Trim control System. Zipwake Series S KB300-S Chine phases out the trim issues of planing & semi-planing boats ranging from 20-50 feet. Zipwake heightens fuel economy, comfort, performance & safety as you accelerate, turn and run in a seaway. The kit includes everything you'll need to install your new Zipwake system. You can further your speed and control with up to two additional pairs of interceptors.
Features
The Chine version of Zipwake uses pitch and roll motion control by utilizing the furthest most outboard surface of your hull bottom for lift generation.
Fully automatic and active trim control system.
Built-in GPS, 3D-Gyro, and 3D-Accelerometer in each control panel.
Ideal for boats ranging from 20-50 feet (6-15 meters). See Series E for boats 50-100 Feet.
5-10 times faster than conventional trim tab systems.
Minimizes wave resistance and reduces fuel consumption by 10-12%
Allows system integration for external devices through the NMEA 2000 network.
Includes
(2) Interceptors. Width: 300mm (11.81")
(1) 3m Cable & Cable Covers
(1) Distribution Unit with 4m power cable
(1) Control Panel with 7m standard cable
(1) Extension cable
Specifications
Certified for CE & FCC
Max Boat Speed is 60 knots
Blade stroke is 1.2" or 30mm
Blade Rate is 0.8 in/s or 20mm/s
The Thru Hull Cable Fitting can be Concealed or Above the Waterline
Servo Actuator is SU-S
The Cable Material is PUR
The Cable Length is 10 feet or 3 meters, extendable up to 20 feet or 6 meters
The Connector is M12 5-pin Circular, the Diameter is 0.57" or 14.5mm
The Voltage is 12-32VDC
Power Consumption max is 25W
Ingress Protection is IP68, 15' or 5 meters
The Operating Temperature ranges from 32F to 104F or 0C to 40C
The Storage Temperature ranges from -40F to 194F or -40C to 90C
SKU: ZIPWAKE 300 CHINE