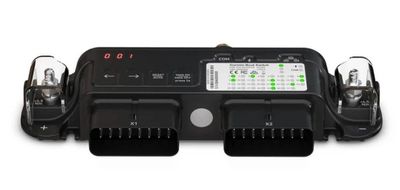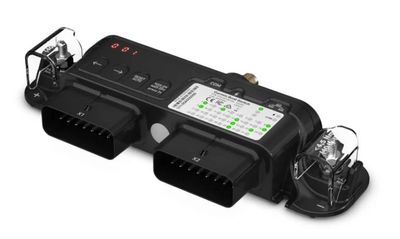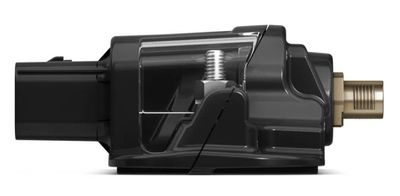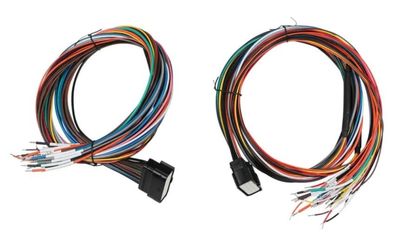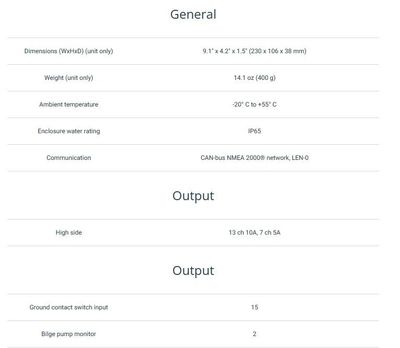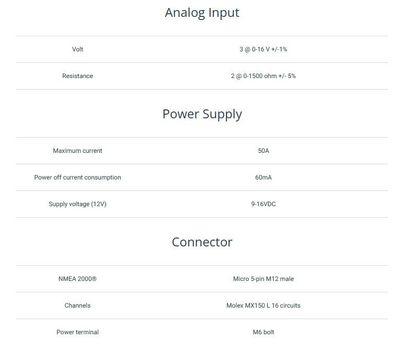 Garmin Boat Switch
Garmin
$1,999.00
Contact us to discuss
Quality switching, simple installation.
Get the integrated-boat experience with digital switching that allows you to operate onboard electrical functions right from your GPSMAP® or ECHOMAP™ chartplotter.
Reduce reliance on traditional switches and fuses. Add digital control and software current monitoring.
Operate lights, pumps, horn and more. Just tap your compatible chartplotter.
Fill up or empty out? See levels in four tanks — such as fuel, freshwater, greywater, blackwater and livewell.
See system status. Monitor battery voltage, bilge pump operation and more.
Set it up your way. Position and name switches with the easy-to-use interface.
Retrofit into your boat. It requires no special tools or configuration.
ALL-IN-ONE - Replace existing two-element systems — fuse box and switches — for easier control and operation of onboard functions.
DIGITAL CONTROL - Get control and protection of up to 20 circuits via your chartplotter rather than a physical button or switch.
ON/OFF SWITCHES - The toggle outputs operate bilge pump and nondimmable lights, such as nav lights and courtesy lights.
DIMMABLE OUTPUTS - Press-and-hold dimmers let you set your preferred brightness on board.
MOMENTARY OUTPUTS - Control horns and more. Simply press and release for desired length of horn beep.
LIVEWELL TIMER - A built-in timer turns the pump to cycle the water to keep fish alive — and keep pumps functioning longer.
MONITOR TANKS - Experience built-in tank sender detection and calibration for as many as four tanks, such as fuel, freshwater, greywater, blackwater and livewell.
ADDITIONAL INPUTS - See analogue voltages on house and start battery, monitor bilge pump operation, and connect optional physical switches.
UPGRADE YOUR BOAT - Retrofit into existing boats without special tools or configuration by using the included 18″ flying leads and colour-coded channel wires.
In the box:
Garmin Boat Switch
Garmin Boat Switch Harness X 1
Garmin Boat Switch Harness X 2
Installation Instructions
SKU: 10000-27