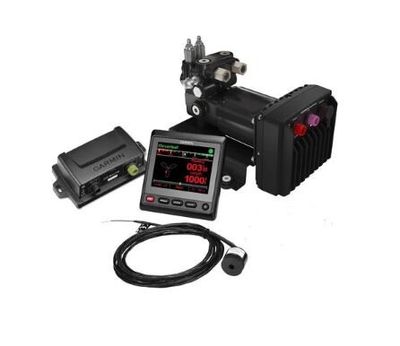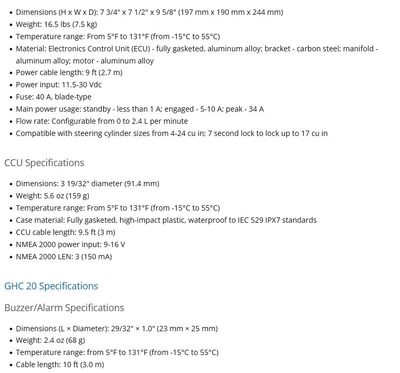 Garmin GHP Reactor Pilot with SmartPump v2
Garmin
$7,499.00
Garmin brings an advanced marine technology once only available to commercial boats to the boating public in a complete package designed for powerboats and sailboats. The GHP Reactor autopilot series is simply the most responsive autopilot system we have ever offered. Experience the ultimate hydraulic autopilot performance when paired with the one-size-fits-most, high reliability, brushless SmartPump.
The GHP Reactor with SmartPump puts an end to guessing which pump size will work with your particular boat. One SmartPump works for most boats. You know you have the right pump for your boat for optimum control and confidence. Plus, you get complete control in a smaller size with better thermal performance, higher reliability and lower power consumption. It also includes color-coded connectors to make it very easy to install. Pretty smart.
OUR THOUGHTS...
These are a great option for Hydraulically steered boat where a rudder feedback cannot be installed such as with a lot of stern drive units. The smart pump handles all flow rates from 0-2.4l/min  Complete with pump, computer and helm control display.
In the box -
GHC™ 20
SmartPump v2
Reactor 40 CCU (Course Computer Unit)
ECU (Electronic Control Unit) power cable
Interconnect cable
Shadow Drive
Buzzer
NMEA 2000® drop cables (2 meters)
NMEA 2000 power cable
NMEA 2000 T-connectors
Male and female terminators
Documentation
Refer to Manual
SKU: GHP REACTOR 40 SMARTPUMP