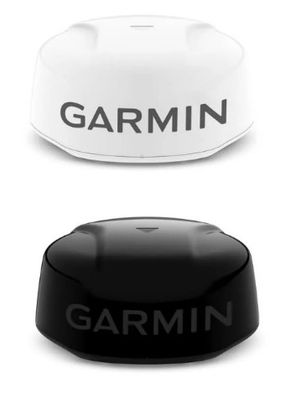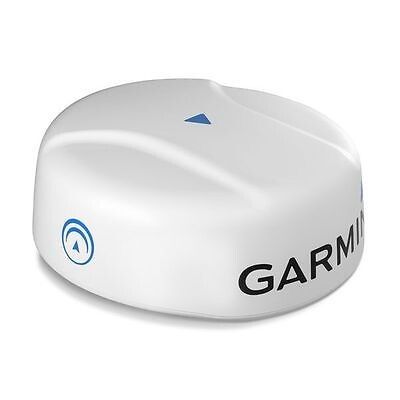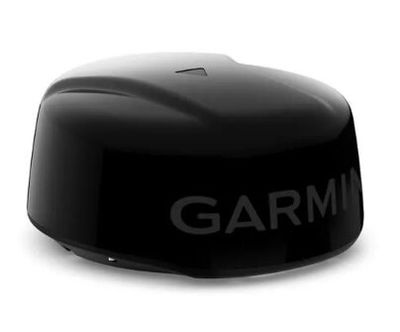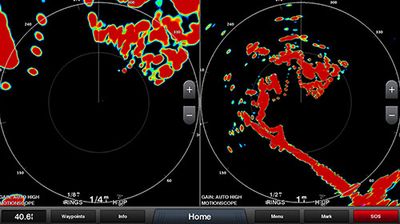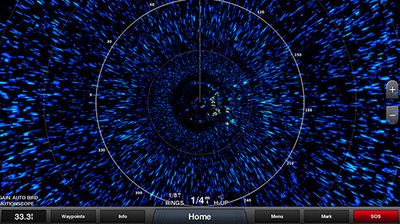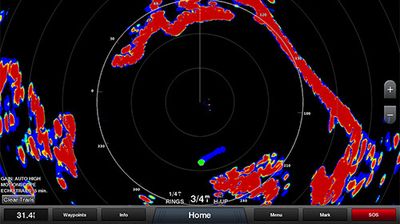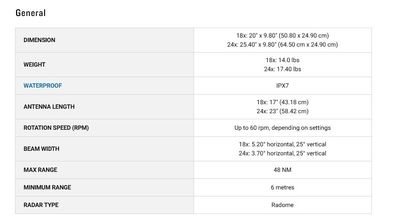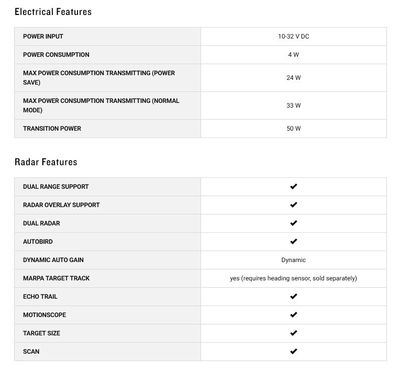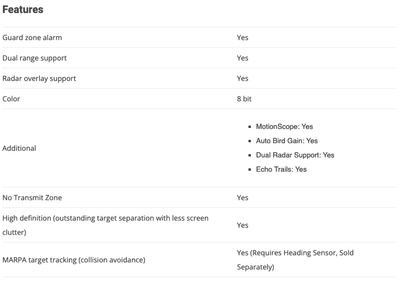 Garmin GMR Fantom 18X and 24X Radar (WHITE or BLACK)
Garmin
$4,499.00
Our Thoughts - these radars are great for those looking for a performance and feature packed radar. Being solid state, you no longer need to wait for your radar to warm up before use, as is the case with magnetron based radars. The MotionScope technology uses what's known as the Doppler effect to identify and mark targets that are moving toward/away from you which is an awesome feature that will improve safety and situational awareness for every boatie.
Garmin's 18-inch, 40W solid state GMR Fantom radar features MotionScope technology, which utilises the Doppler effect to identify and highlight moving targets to help you avoid potential collisions. The Fantom 18 is designed to fully integrate with selected Garmin chart-plotters.
With the high-power 40W output you get superb close range and short range target detection, ranging from as close as 20 feet to as far as 48 nautical miles, even in rain or fog. The 5.2 degree horizontal beam-width provides a high-resolution image and high antenna gain meaning its easy to pick out targets at a distance. The result is a radar that paints a clear, concise image of the shoreline, other vessels and impending weather - right on your Garmin chart-plotter. With the Garmin Fantom radars you get consistant target positions, excellent target separation and reliable operation. The 8-bit true colour imagery helps you to discriminate large targets from small targets and enhances target separation. The radar data can overlaid onto your charts (heading sensor recommended).
The GMR Fantom solid state means low power consumption, an instant turn on and zero delay to warm up as with traditional magnetron radars. Set the rotation speed to 24rpm for reduced power consumption, or 48rpm to provide fast screen updates.
These radars use the Doppler effect to detect and highlight moving targets to help you avoid potential collisions, find flocks of birds and track weather formations. The Doppler effect is the frequency shift in the radar echo due to the motion of the target. This allows for instant detection of any targets moving toward, or away from the radar. MotionScope highlights the moving targets in different colours on the radar display so you can navigate around other boats or severe weather, or toward fishing spots where birds are feeding at the surface.
Features:
MARPA Target Tracking
Target Size
In the box - 
GMR Fantom 18x or 24x Dome Radar(depending on model selected)
Power cable (15 m/49.21 ft)
Network cable (15 m/49.21 ft)
Network adapter cable (GMN 2.0 Small to GMN)
Installation instructions
Mounting hardware kit and template
Garmin Marine Network adapter cable (small connector to large connector)
Refer to Manual
SKU: GMR FANTOM 18X BLACK