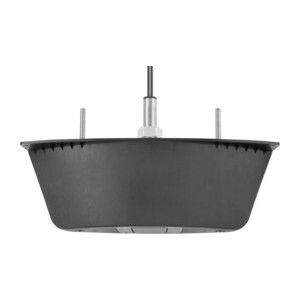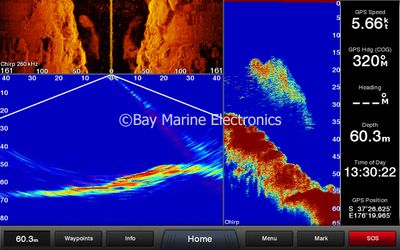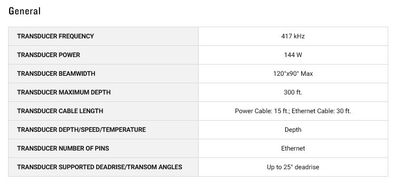 Garmin Panoptix PS60 Transducer (THRU-HULL Down)
Garmin
$7,999.00
The Panoptix thru-hull down transducer allows you to see fish and bait swimming around under your boat in real time, even while stationary. The Panoptix PS60 offers 3 views: LiveVu Down, RealVu 3-D Down and RealVu 3-D Historical.

LiveVu Down provides real-time moving sonar images. This means you can watch any fish swimming toward or away from your boat.
ReaVu 3-D Down allows you to be stationary whilst still being able to see things around the boat in 3-D.
RealVu 3-D Historical is used for finding fish while your boat is moving. This mode shows the entire water column you have passed over in 3-D, from the surface to the bottom and all of the fish in between.

Garmin is the first to bring Panoptix sonar imaging to your boat. It gives you the ability to see all around your boat in real-time. The LiveVu Down allows you to see your bait cast into the water and watch it as you reel it in. You can see fish swimming in front of or below your boat. You can even see them chase your lure. But to truly appreciate Panoptix, you have to see it. Comes with Panoptix thru-hull mount transducer, thru-hull mounting hardware and fairing block.
Included in box:

PS60 thru-hull down transducer (integrated 30 foot network cable, 15 foot power cable)
Fairing block
Stainless steel thru-hull mounting hardware
Split ring RJ45 connector
Documentation
Refer to Manual
SKU: TD PANOPTIX DOWN THRU